Aerial drone Photography, video & virtual tours
We produce stunning aerial drone photography and videos for a diverse range of organisations and brands in the UK.
We've got over 10 years experience using drones to add that extra ingredient to the photography,  videos or 360 virtual tours we produce – creating engaging visual experiences that help our clients make lasting impressions.
Whether it's a hotel, a property development or a corporate HQ, it's about using the fresh, unique perspective of the drone for maximum impact.
Why use Soft-Focus Productions for Aerial Drone footage?
Fully Licensed & Insured
We are Civil Aviation Authority (CAA) Approved and hold an A2 Certificate of Competency (A2 CofC). This means we're a fully licensed commercial operator of Unmanned Aerial Vehicles, or drones, in the UK for day and night work. We're also fully insured, so you can rest assured your project is in safe hands.
Flying Permits & Permissions
We'll make sure that all the relevant local authorities are aware of the shoot and that all processes, specified by the Civil Aviation Authority, are adhered to. We will also ensure that any local no-fly zones are respected.
Highly Experienced & Safe
Being experienced, frequent flyers we're used to safely flying our drones in the most challenging locations. And in all weather conditions too – we do live in the UK after all!
Ultra High Resolution Camera
We use a gyro-stabilised, ultra HD 4k resolution leading-edge camera to capture all our aerial drone footage. Meaning that there'll be no discernable loss in image quality when we use drone footage within a video or 360 virtual tour.
Brand & Communications Professionals
Many inexperienced aerial drone film companies think that once they've captured the footage, it's pretty much job done.
We believe in creating truly unforgettable experiences – for our client's target audiences.
Business-to-business, consumers or internal stakeholders, we'll work with you in post production to ensure the final product makes maximum impact for your brand.
Are you ready to start your Aerial Drone project with us?
Examples of different types of Aerial Drone projects
Aerial Drone Photography – Blenheim Palace
We took our drone to the sky and captured images and footage showcasing the vast and unique location of this film-set for our clients.
Take a look at the project page. 
Find out more about our Commercial Photography services.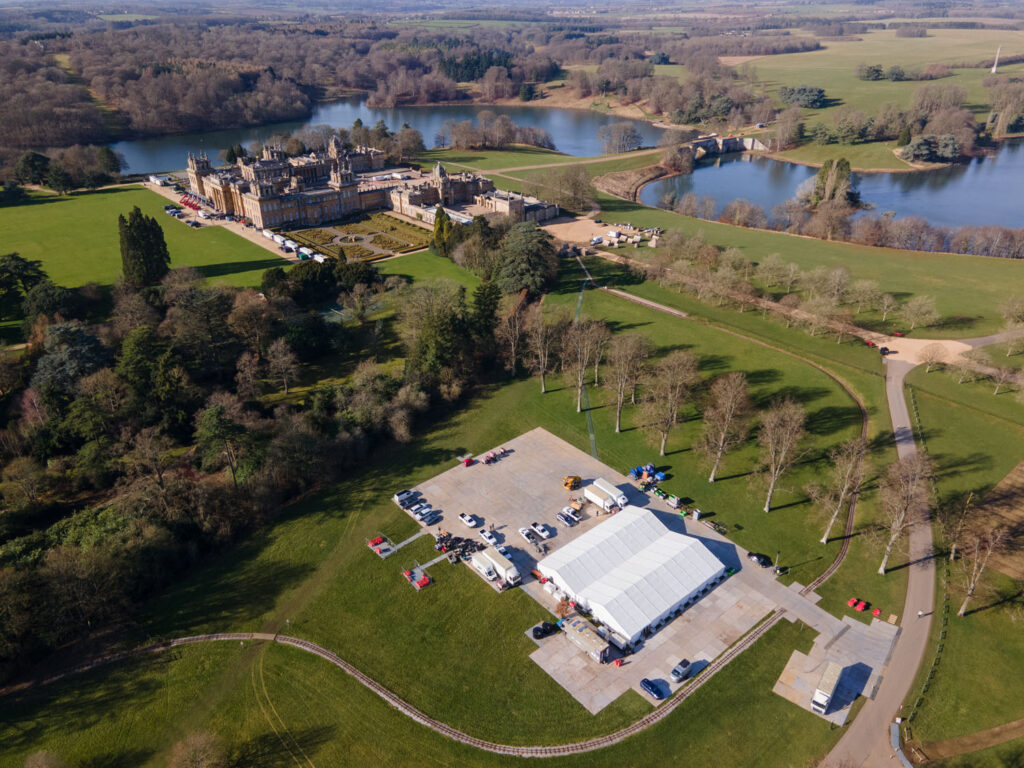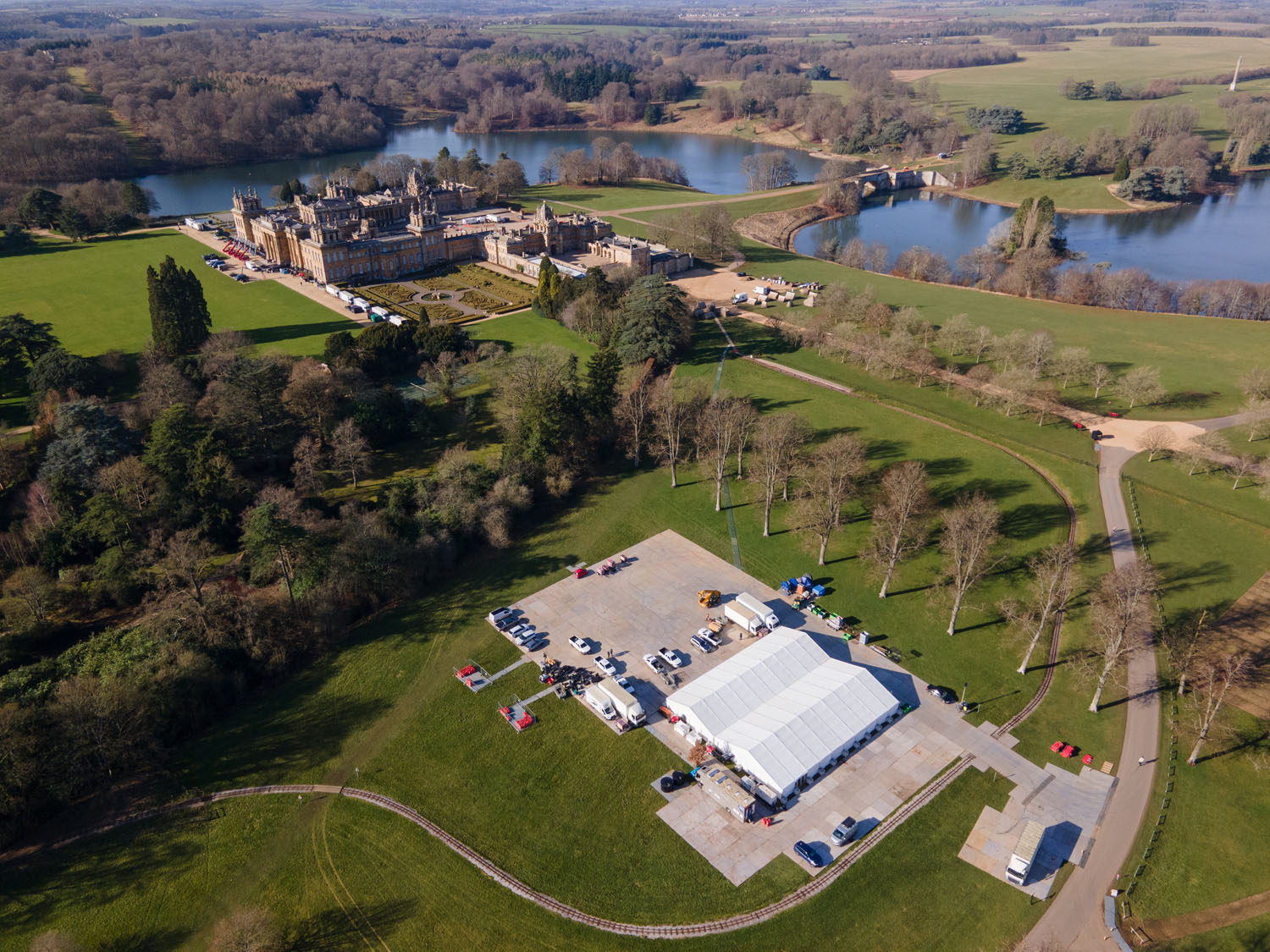 Aerial Drone Video – Fews Marquees
We used our drone to capture some stunning video footage to form part of this 'wedding video' for luxury marquee manufacturer, Fews Marquees. 
Take a look at the project page.
Find out more about our Corporate Video Production services.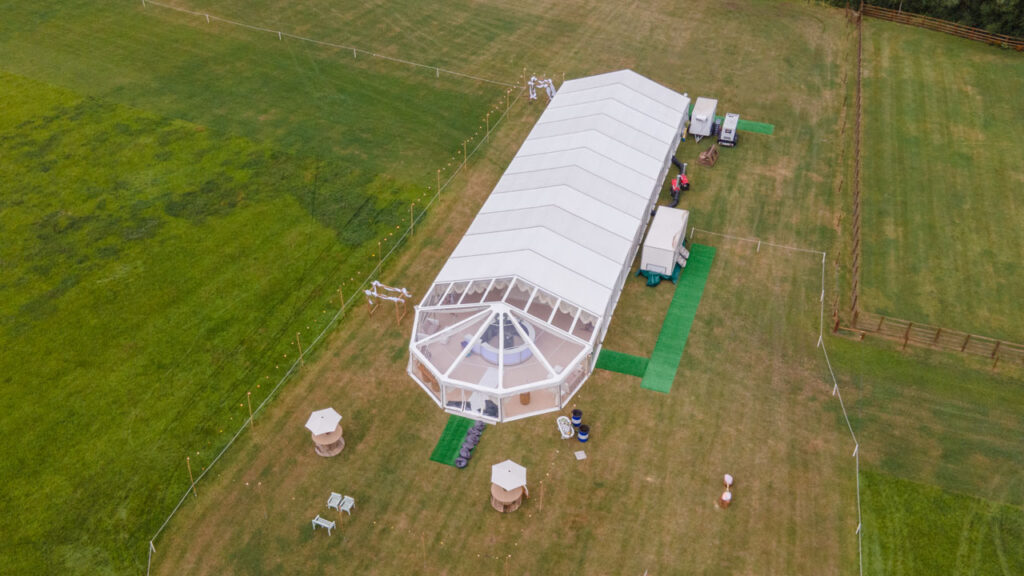 Aerial Drone 360 Virtual Tours – Spitfire Homes
We used our drone in this 360 Virtual Tour of the beautifully restored Haseley Manor for Spitfire Homes.
Take a look at the project page.
Find out more about our 360 Virtual Tour services.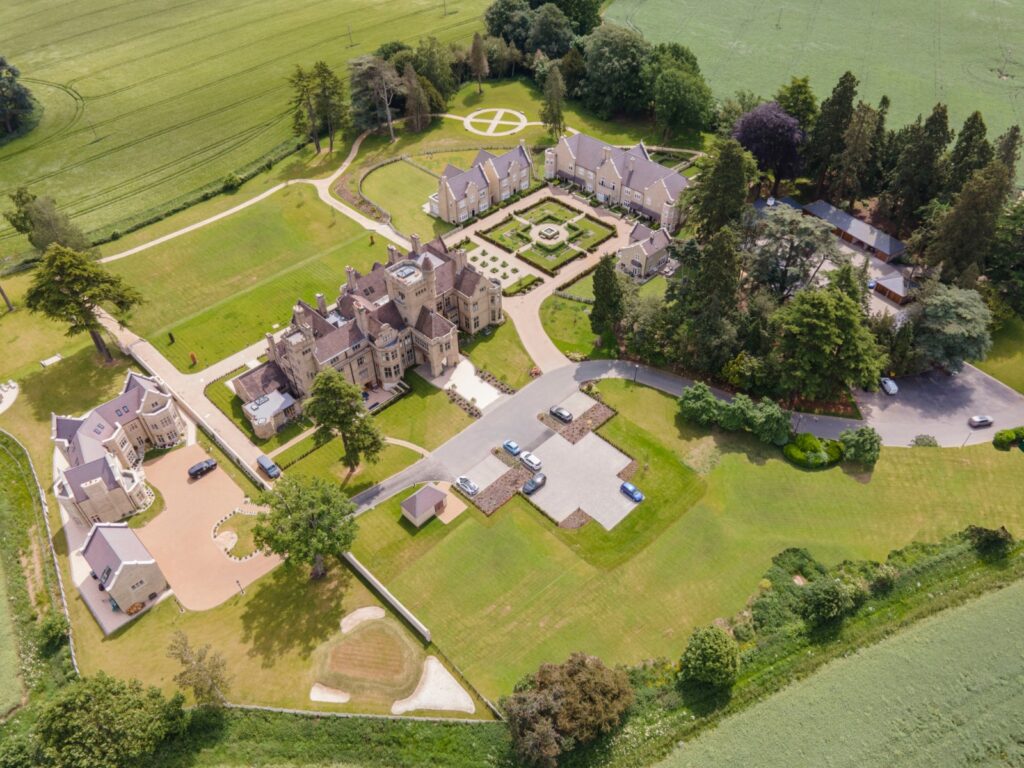 Are you ready to start your Aerial Drone project with us?