We all know that first impressions are everything.
When it comes to selling a property, a beautifully staged home can sell twice as fast. And with most property searches starting on the internet, how estate agents and property developers present the property online is crucial.
Virtual staging even allows property developers to target different cohorts of buyers by virtually decorating multiple properties in a range of styles to suit different tastes.
The possibilities are truly endless.
What is virtual staging?
Virtual staging involves using specialist editing software to add furnishings, decor and design elements to an existing image of an empty room.
It's most often used by architects, estate agents and property developers looking to showcase the potential of a room in order to appeal to their target market.
We can create virtual staging using standard images, or within a 360 degree virtual tour for maximum impact.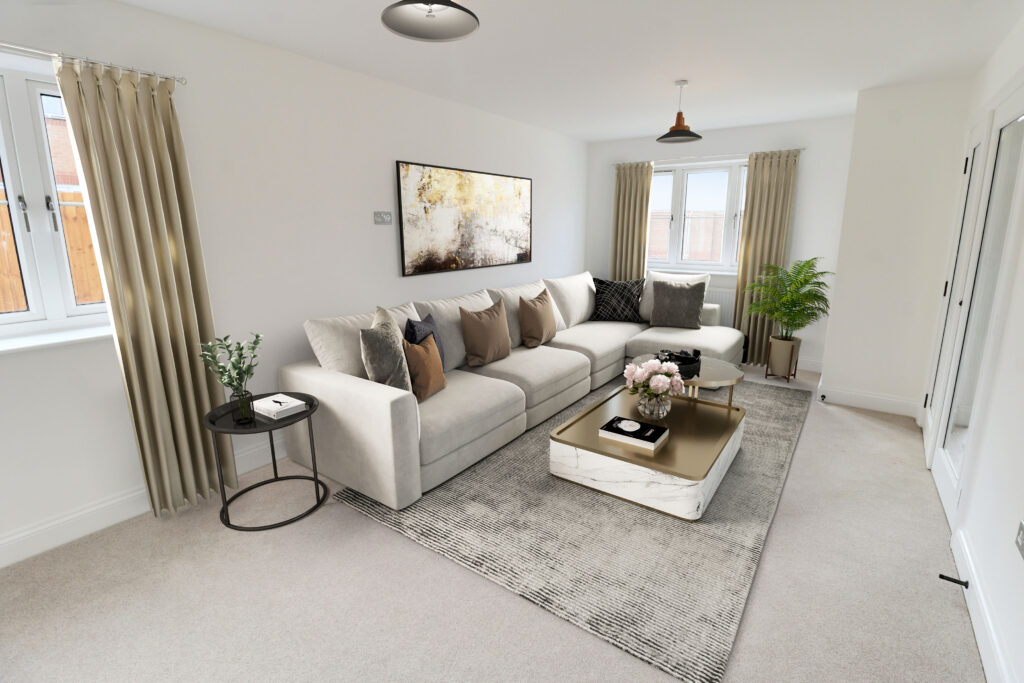 What are the benefits of virtual staging?
Virtual staging uses specialist software to bring out the very best in every room.
It takes care of everything from wall colours to carpets, rugs to paintings, and plants to lights.
Virtual staging will help you sell your property faster.
And, compared to using traditional home staging techniques, virtual staging is much simpler and cost effective as there is no need to buy all the furnishings and then physically arrange the room and maintain it yourself.
It's also more flexible too, our specialist software allows us to freely experiment, changing the style and look of any room with just a few clicks.
Need to demonstrate that a king size bed and double wardrobe will still leave plenty of space in the bedroom? Virtual staging can do that.
Selling a house with an unusual layout? We can help you showcase the best use of the space.
With dozens of colour schemes, designs and a realistic appearance, virtual staging is your best friend when it comes to really bringing a space to life.
Our team of experienced photographers and designers at Soft-Focus Productions can take a house and transfer it into a home your viewers can't resist. 
Use the slider below to see the difference virtual staging creates