Education video production & school virtual tours
Many pre-Coronavirus standard transitional activities, tours, and show-arounds have not been carried out recently due to restrictions, adding to the pressure on both schools and students.
Parents and pupils have understandably been feeling nervous and anxious about returning to school, enrolling in a new school, or transitioning to secondary school or college.
At Soft-Focus we can help you to reassure your potential and existing parents, carers, and children, making them feel more optimistic and excited about the next chapter.
We can do this without them having to set foot on your premises or book an appointment.
We're experts at video production in education.
VIRTUAL TOURS
360-degree virtual tours are increasingly popular in the education sector, and for good reason. We've been the go-to provider for 360 virtual tours across Warwickshire and The West Midlands for the last 7 years, creating interactive 360 virtual tours for schools, colleges, nurseries, and universities.
These interactive 360-degree virtual tours allow the viewer to move around the school classrooms and outside facilities at their own pace.
We're now working with schools and colleges throughout the UK to enable prospective students and parents to benefit from a show around that they're unable to have in person, some of which include a live video chat feature within the tour. This helps to reduce any fears children may have about changes, and to reassure the children and their carers that safety measures have been carried out.
Tours are completely customisable to fit with your setting's branding, and, once set up, will do your marketing for you! A virtual tour gives transparency and generates a positive first impression. Your prospective parents feel in control and will understand that you care about their children seeing their future school before they enrol. This adds to the feeling that you're concerned about their mental as well as their physical wellbeing.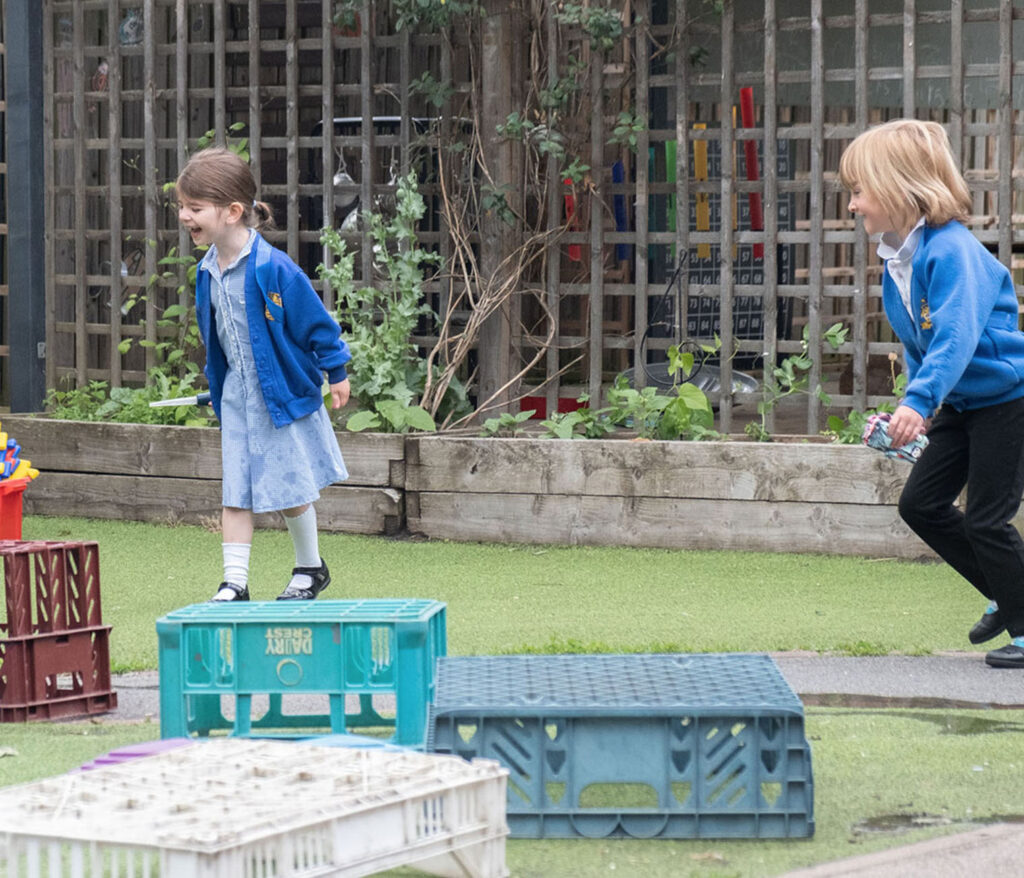 MAXIMUM
IMPACT
PHOTOGRAPHY
We work with you to photograph things such as:
Pupils in classrooms, learning and having fun
Spaces such as outdoor play areas for nurseries
New technology used for learning experiences
The facilities that you offer, such as university accommodation, cafes, libraries, etc.
The external features of your establishment and its surroundings.
Why do you need high-quality photography?

Statistics show that people spend about the same amount of time looking at photos of your establishment as reading about it. When you encourage parents into an inviting looking school, and they're easily able to find the information they need, they're more likely to make a positive enquiry. We put time, energy, and creativity into photographing your education facilities to make them look inviting, encouraging students to enrol. These images are perfect for your website and social media channels, as well as printed brochures. To have a chat about how we can help you with your photographic needs, please email us or fill in a contact form.
What will we shoot?
The videos we produce will:
Help your setting stand out from other establishments
Explain what it's like at your school simply and visually 
Provide helpful content for your social media and email marketing
Increase engagement and interaction
Encourage new enrolments
INSTANT INTEREST EDUCATION VIDEO
The videos we produce can be used in a variety of ways. You'll use them to enhance your website, share across your social media platforms, or to send as part of your communication with existing parents, governors, or invested parties. In the short term, if you're promoting an upcoming event or new facility, video cannot be beaten. For the longer term, having a promotional overview of your setting – perhaps with titles or voiceovers – is invaluable.
Videos help you to tell a story and share the personalities within your setting, enabling your prospective parents and students to see exactly what to expect, so they can make an informed decision. Why not share some behind the scenes information or feature a member of staff to help your customers really understand and buy into your ethos?