Ivyline Virtual Shopping Tour
Interactive Virtual Shopping Tour
This virtual shopping tour was created for our client Ivyline in conjunction with Grand Central Creative. They hosted a pop-up shop located at the NAEC, Stoneleigh, but also wanted to give potential shoppers the opportunity to view it virtually.
A few days before it was open to the public, Soft-Focus were given access to the exhibition hall. Luckily for us, Stoneleigh is just around the corner from our Warwick office, so we were able to get there nice and early. We shot over 100 panoramic, some 750 individual photos. With this we were able to map the entire room which had various different shelves and rows of products. 
Interactive Retail Virtual Experience
The client was keen to not only allow people to view the virtual tour but add the option to also click and interact with some of their most popular products and items. After consultation with the team, we had picked out some of the best selling products and added info Hot Spots to the virtual shopping tour so customers could hover over, click and find out more information and products.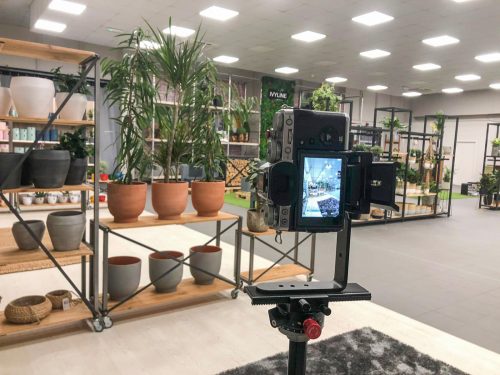 Our expert team at Soft-Focus can help you do just that. Reach out, and let's market your business like never before. Contact us here for more information
360 Virtual Tour for Retail space. Ivyline had a pop up shop they wanted to showcase.
Ivyline
Grand Central Creative