Alan Heath & Sons Bathroom Showroom Virtual Tour
Bathroom Showroom Virtual Tour
We have had previously done a Google Street View virtual tour for Alan Heath & Sons Luxury Bathroom Showroom. However after many years, the tour was in much need of an update.
The team like to keep their retail showroom up to date, and regularly do refits to allow customers to see some of the latest bathrooms they have on offer and to demonstrate new looks and products. In fact, you're likely to find a display update in progress whenever you visit, so there's always something new to see. 
Google Streetview vs Self-hosted
Our previous tour created for Alan Heath & Sons was published soley the Google Streetview Platform, as Verified Streetview Photographers we can always recomend this as a great way to help boost your online presence and improve SEO & Google Rankings. However, a self-hosted tour has a few unique advantages that work perfectly for a retail showroom virtual tour. 
Firstly we added a custom menu, to allow potential new customers to more easily navigate around the bathroom showroom virtual tour, as it is over 2 stories this can save time for the viewer.
More control about overall view and styling, we added in the Alan Health & Sons Logo and brand colours so the virtual tour matched their branding.
Option to update certain sections of the tour indivudally. The way Google Streview works means we would have to do an entirely new shoot for each section that was updated, however with a Self-hosted tour we can update certain sections on the fly, saving both time and money.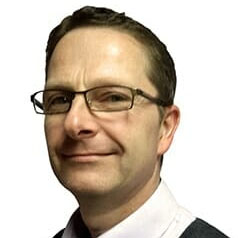 Gary Heath
This is the second time we have used them to compile a tour of our Bathroom Showroom to be linked to our Website. Booked a slot for Edward to visit, arrived on time, did what he said he was going to do and then came back well with in the time frame he had said it would take with the finished tour. Great job.
Our expert team at Soft-Focus can help you do just that. Reach out, and let's market your business like never before. Contact us here for more information